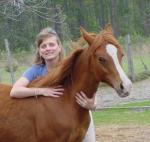 Content Count

16607

Joined

Last visited
About Daruya
Rank

Keeper of the Chronicles


Birthday

July 31
Both hospitals were severely damaged. Only one of them is now able to take in patients at this time and only in limited numbers. Most are still sent out of county.

So we found out this week that one of the local hospitals is reducing its capacity to about 25% of what it was pre-Hurricane Michael. What does this mean? 800 lost jobs. We found out today that the mall will not be reopening and will be demolished due to damage from Hurricane Michael. What does this mean? 500 lost jobs. Those are the big hits. Other businesses are not reopening, as well. So many lost jobs . . .

Here's some video of the storm. This was taken in Mexico Beach, which was on the east side of the storm. They got the worst of it. I hope the video works.

Our insurance desk adjuster was on a conference call with us and the mortgage company last week and he was coming down pretty hard on the Loss Draft rep on the phone. He was pretty incredulous that they wouldn't cut a check for the roof because the report they had said it was done. So he was on our side, which was nice.

Mortgage company still hasn't sent the check. As of today, they say they were able to verify the W-9 but were waiting for the check to be authorized. Hubby asked what date we could expect the check and they hemmed and hawed some more. He told them that if he didn't have the check in-hand on Wednesday to give to the contractor, we'd be going to an attorney. He also told them that our general contractor's son-in-law is an attorney that has started going after the mortgage companies that are doing this. Hopefully that will motivate them. We don't want to go that route but this is ridiculous. The roof has been done for 2 weeks! We need to get the drywall put in so we can get the insulation put back in so we aren't heating the county when we try to stay warm this winter but until the contractor gets paid for completed work, he's not starting any of the other work we need done! Fortunately, it's not cold right now but it's going to get cold again next week. *sigh*

Insurance companies and mortgage companies . . . grrrrrr The mortgage company has tied up (i.e., refused to release any of the funds provided by our insurance company for repairs of our house, even the completed repairs) because they have horribly inefficient processes. They got one of the issues fixed today (after 2+ weeks) but still maintain they are waiting on verification of our general contractor's W-9. I just checked the IRS website, and that can either be done via phone or their e-services portal. They've had his W-9 for 2-1/2 weeks . . . and they can't make a freaking phone call? Or put his TIN in the e-services portal? *headdesk* In the meantime, the contractor is not going to do any more work on our house until he gets paid for what has been completed. What that means is that we are missing ceilings and insulation in 5 rooms and 2 hallways . . . and it's going to be cold tonight. This is frustrating and exhausting and stressful. But every time I start getting riled up I have to remind myself that at least I have a house, as cold as it is. There are so many people here that are still living in tents. https://www.mypanhandle.com/news/hurricane-michael-displaced-residents-living-in-tents-brace-for-cold-weather/1623043662 We picked out the flooring for the boys' rooms, I think. We're looking at the luxury vinyl plank (20-mil wear). NO MORE CARPET!!!!! We bought a storage shed earlier this month that is supposed to be delivered this week. At least that will give us a little storage until we can get our pole barn replaced. According to the company that originally installed our barn, they're looking at April before they could get to us because they have so many lined up already. I am looking to upgrade the pole barn roof to a heavier gauge metal, too; the 29-gauge just didn't cut it. I'd prefer 24-gauge but will have to settle for 26-gauge. My horses are still stuck in the round pen. We can't build new fencing until we get all the debris cleared but we need professional help with that because there is a lot and we are a good way off the main road where pickup is mandated. And since the insurance company says our fences are not covered, we have to pay that out of pocket . . . and fencing can be expensive. I've been trying to locate some of the fiberglass step-in posts to put up more temporary fencing but nobody has any. On the plus side, my horses got new-to-them blankets this past weekend that fit them SO much better than their previous blankets! After Dr. Bess found time to come check Taz's eye and fit both our horses for blankets, we donated the 3 we had that didn't fit them very well so that other horses would have nice, warm, waterproof blankets. Thanks for "listening" to my ramblings!

Congrats, Ryrin! Thanks, Cross, for this game!

Dang, I've missed several. Lots going on here . . . got a new stove yesterday!

Daruya replied to Cairos's topic in Tar Valon

My Thanksgiving faves are slow-cook turkey (low temp for long time), squash casserole, mashed potatoes with gravy, and Cheddar Bay Biscuits. We will need another side item but I haven't figured out what that will be this year (I may ask my sister to decide). I've decided to do all the cooking but will be doing most of it at my parents' temporary house since our kitchen is still a construction zone (half of it is still missing the ceiling). With my dad's health and my mom being so worried about him and trying to keep up with his health issues, I'm taking that strain off her this year although I'm sure she'll find a way to get her hand into the preparation! Oh, I also have a ham. I prefer turkey but the ham will provide some options . . . and leftovers! Alas, no pumpkin pie and homemade whipped cream this year. I don't think I'll have time to make the pies along with everything else going on. And I do love pumpkin pie buried in whipped cream . . .

No, not really! It's so easy to get caught up in the frustrations and being overwhelmed so it helps to take time to think about all the things I have to be thankful for. Last year, my list would have been much different.

I'll give it a try. Hopefully my hotspot coverage will hold . . . It's still very spotty!

I'm thankful for so very much this year in spite of the continuing frustration of rebuilding, dealing with insurance, etc. I'm thankful that everyone in my family is safe. I'm thankful my horses are safe and that we only lost 2 chickens to the hurricane. I'm thankful that my family (us, my parents, and my sister) have homes to live in even if they aren't whole right now and that my parents survived the destruction of their home and had another home to move into, even though it means they can't sell it now until their home is rebuilt/repaired). I'm thankful we have a new roof! They finished it yesterday. We were one of the lucky ones to get a roofer lined up so early; some people are being told it will be up to a year, potentially, to get their roofs done. I'm thankful for running water and electricity (and no more trips to/from the pond hauling water for the horses, chickens, and toilets)! I'm thankful that I will be able to go to my parents' home and cook Thanksgiving dinner for them! The turkey is thawing in the fridge, I have all the ingredients for squash casserole, and we have plenty of potatoes! I do need to get some Red Lobster biscuit mix, though. I'm going to cheat with those this year! I'm thankful for linemen that came from ALL over the United States to get our power grid repaired. I'm thankful that the hardship we endured through this brought us closer together. I'm thankful for the groups that came to the area and gave of their time, talents and treasures! From food and water donations that poured in from all over, and the feed and hay that has been donated to horse owners in the affected area. It's going to be a tough winter for hay . . . but we'll make it somehow. We may have to buy alfalfa cubes and end up spending a small fortune on them but some way, some how we will manage! I'm thankful that we are doing okay enough that we do not have to avail ourselves of the free items anymore so we can leave them for those who really do need them. I'm thankful for my church for getting into the trenches of the community and helping to cut trees that blocked people into their homes, tarping damaged roofs, being able to see needs and provision them (food, water, toiletries, tents, clothing). In short . . . I am just thankful and blessed!