Towers of Midnight
The Penultimate novel in The Wheel of Time.
Towers of Midnight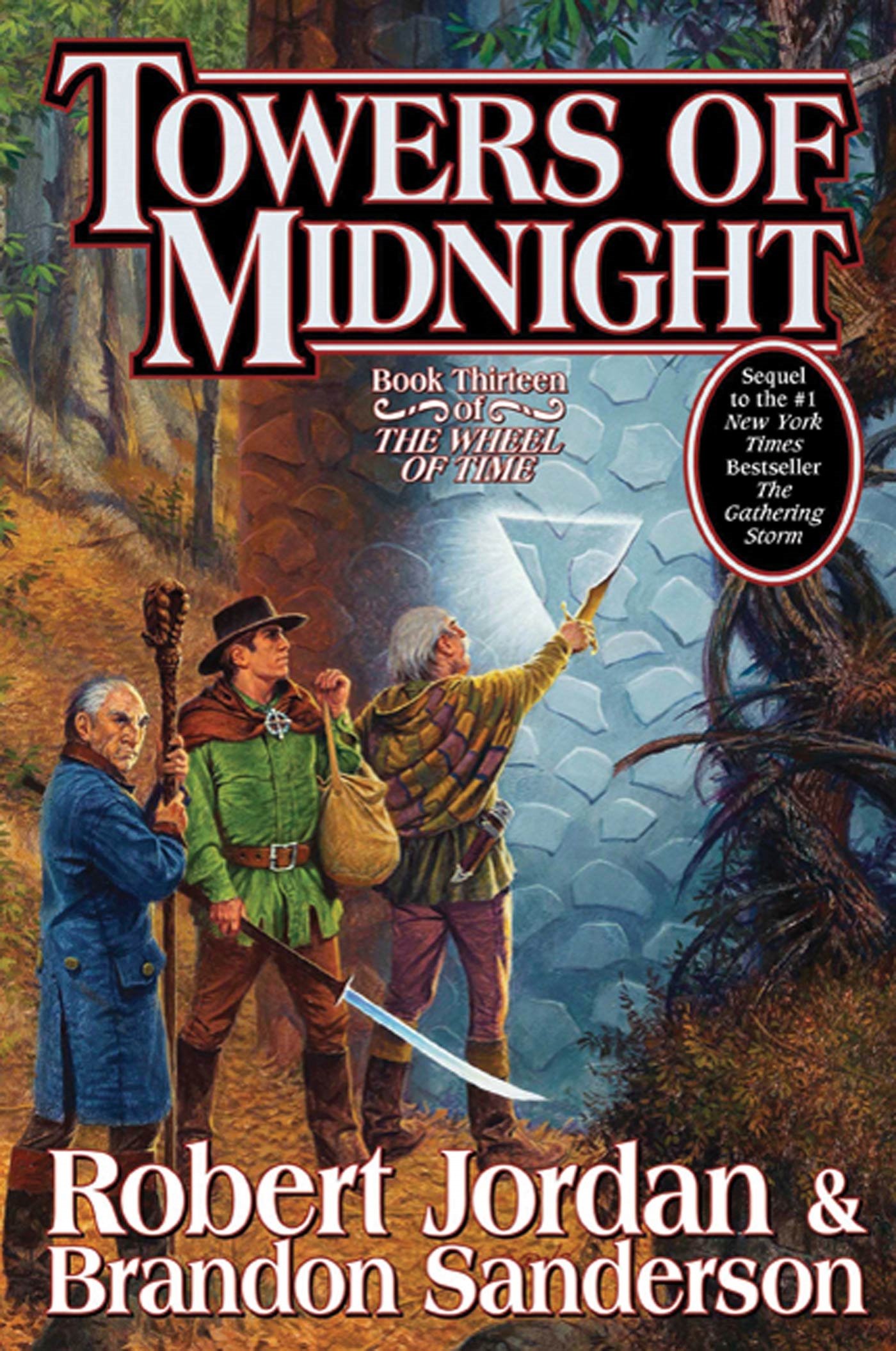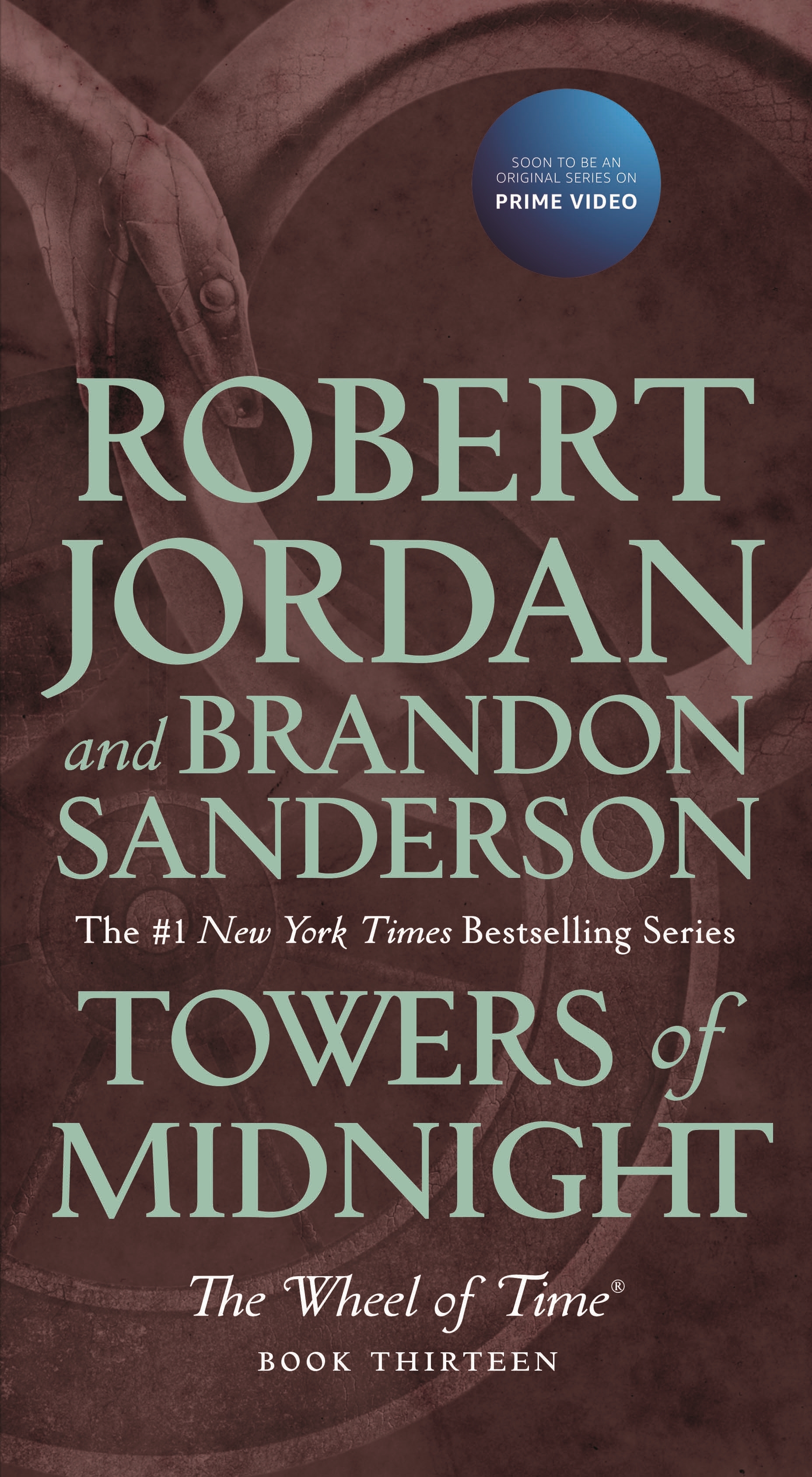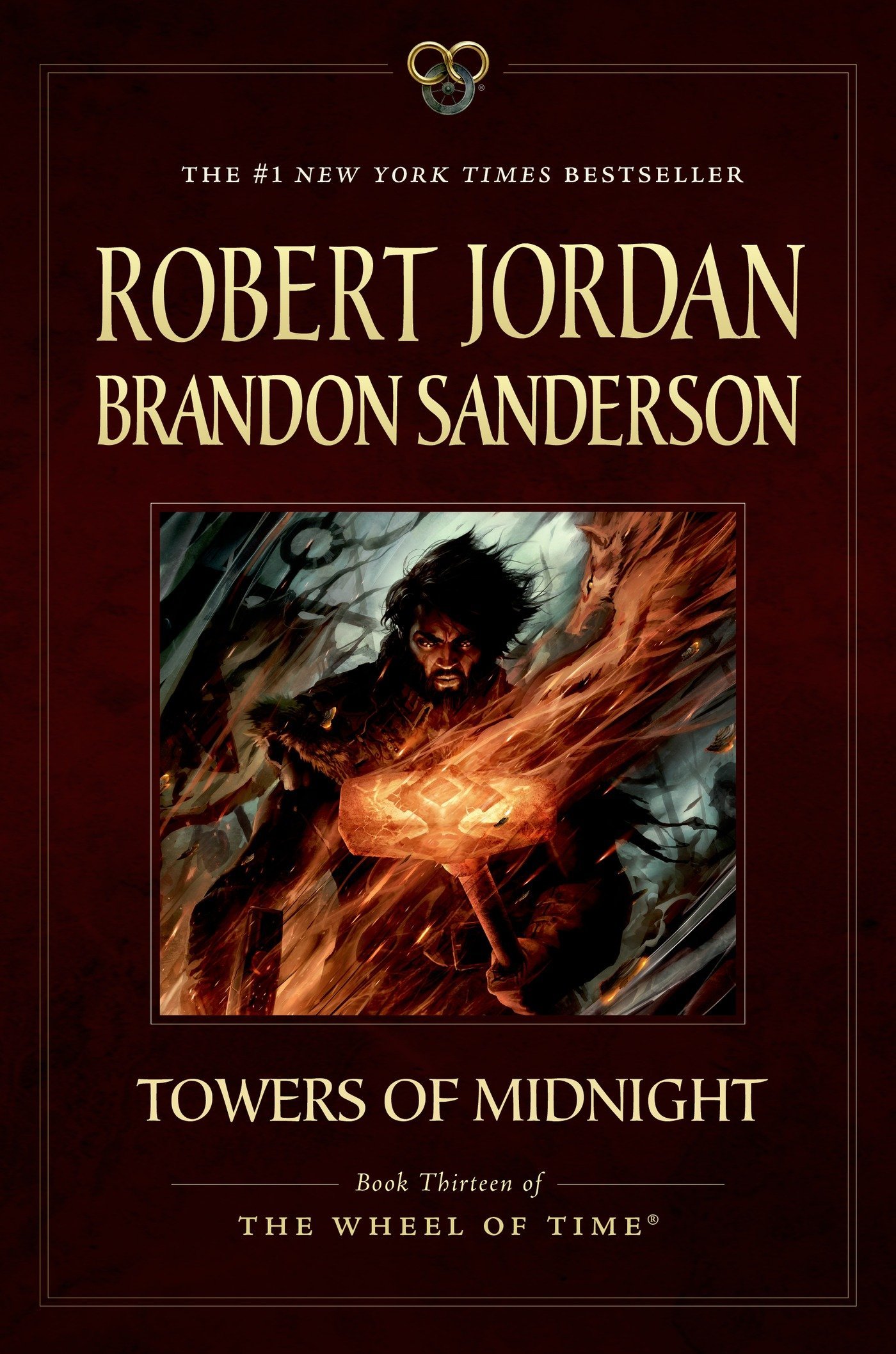 Original cover art by Darrell K. Sweet
eBook artwork by Raymond Swanland (Tor.com feature)
Overview
Towers of Midnight is the thirteenth book in the Wheel of Time series. It was first published by Tor Books on November 2, 2010. Based almost entirely on notes, recordings, and fully written material left by Jordan, the book was completed by Brandon Sanderson.

Before his passing, Robert Jordan planned to publish a single book, entitled, A Memory of Light, to complete the series after Knife of Dreams. But due to the volume of remaining material to be told, Harriet McDougal (Robert Jordan's wife and editor) made the decision along with Tor Books to split the remaining story into three separate novels. Towers of Midnight is the second of those three novels. Brandon Sanderson explained this decision to split the books up in a blog post on his website.

Towers of Midnight contains a prologue, 57 chapters, and an epilogue.
Book Trailer
Tor Books commissioned a "Book Trailer" video to promote this novel. The video was directed by Dragonmount founder
Jason Denzel
and features Sarah Nakamura in the lead role. Sarah later went on to become a Research Consultant for
Amazon Prime's TV adaptation
of the series.
Sample Chapters
Chapter 1
Chapter one of
Towers of Midnight
, "Apples First", is available to read on
Tor.com
or
Orbit UK
.
Chapter 7
In order to promote the book before its release, Tor Books sponsored an online "Great Hunt." The Hunt activities and clues ultimately led to a chapter being "decrypted." This chapter, chapter 7,
The Seven-Striped Lass
, was made available on Dragonmount and other sites.
Synopsis
Fun Facts
"Distinctions", the prologue to Towers of Midnight, was released for sale in eBook format on September 21, 2010. Towers of Midnight is dedicated to several fans who've contributed to the Wheel of Time community. This includes Dragonmount webmasters Jason Denzel and Jennifer Liang. Dragonmount founder Jason Denzel has a cameo as an innkeeper in chapter 47 of the book. The title of this book refers, in part, to the thirteen Forsaken. Dragonmount founder Jason Denzel suggested the title "The Tides of Midnight" to Brandon Sanderson, who liked it, but changed it to "Towers of Midnight."
Purchase Links