Secret confession time: If I ever got a tattoo, it would be the Flame of Tar Valon. I've seen lots of great Wheel of Time body art over the years. It's surprisingly popular. We had a henna artist at JordanCon this year and she spent all weekend painting chapter icons on anyone that would hold still long enough. Hopefully we'll have her back next year and even more people will get to sport some awesome body art.
Most of these are from the "Wheel of Time Tattoo" thread on our forums.
Lord Zupka posted this awesome colored version of the Snake and Wheel logo that a friend did. I love the detail and the shading on this one. The artist did a great job.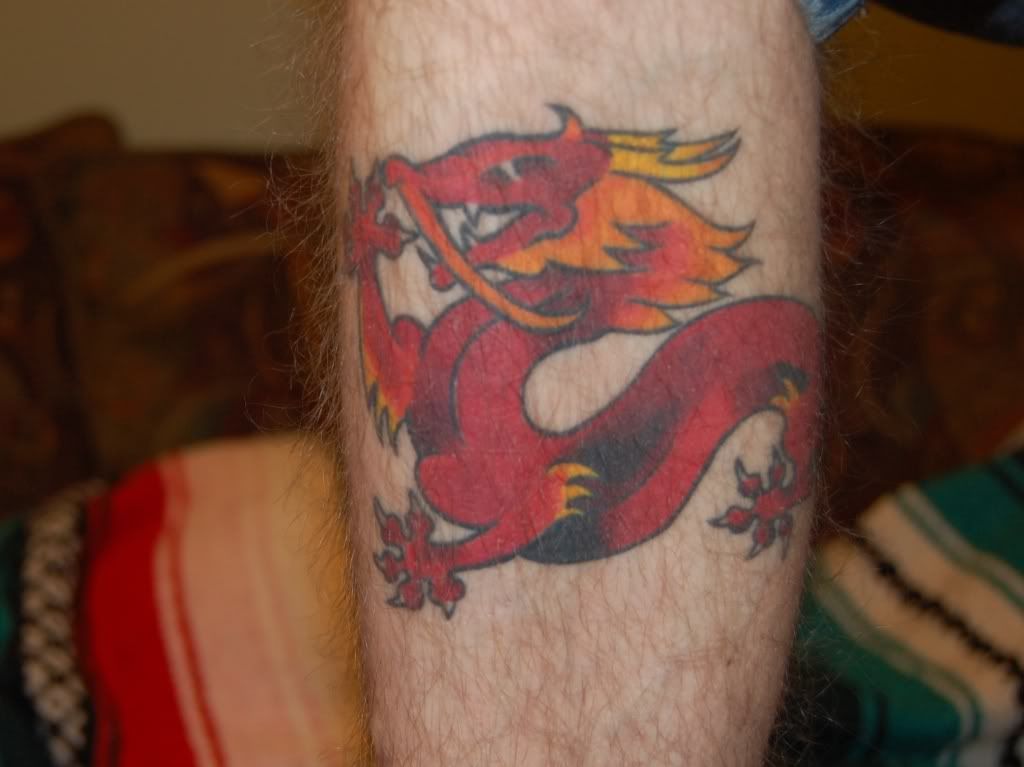 NicholasFallon has the Dragon on his calf. He says he decided to get a Wheel of Time themed tattoo after hearing about Robert Jordan's death in 2007. If you go to the thread, you can see pictures of his other one.
Our very own Wheel of Time Admin, Luckers has these on his wrists. He uses them to get free drinks from fanboys.
Norienne really, really likes the Aiel.
In other news, it was announced earlier this week that Micheal Whelan will be doing the "cover" art for the eBook edition of A Memory of Light. Longtime series artist Darryl K. Sweet will still do the cover for the US hardback and paperback editions.