Wheel of Time Jewelry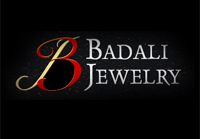 Since 2007, Dragonmount has been a proud reseller of Badali Jewelry products. We offer each of Badali's Wheel of Time jewelry items at competitive or lower-than-usual prices.  
Each item in the Wheel of Time jewelry collection was officially licensed and approved by either Robert Jordan himself, or his estate. The quality of work is superb, as proven by Badali's outstanding, decades-long reputation throughout the industry. 
For more information about Badali Jewelry, visit their website.