You love her or hate her: Elayne, the Andoran Rose

Ok, so I'm actually one of the very few who really like Elayne and her story arcs. I'm not saying she's flawless or perfect (who in WoT is that...), but I like her. I think she's warm, caring, determined and brave. She does stupid things, yes, but in her heart she cares truly and deeply about her people and country, and she's a true Aiel at heart when it comes to protecting those close to her.
Anyhow, I'm rambling. Elayne was the easiest person for me to vizualise in my head. From the very first time we saw her in EotW, I knew how she looked like.
This is Leighton Meester, she plays Blair in Gossip Girl. She doesn't have the correct colors, but her face is perfect in my opinion. She embodies everything about Elayne, from the warmness to the royal haughtiness :P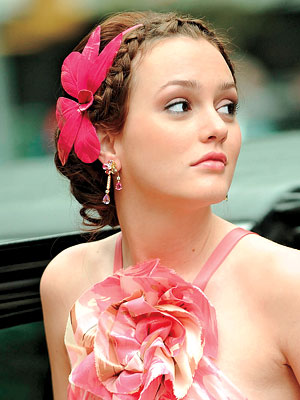 I think the photo is the one I will use as reference, I think the expression is so good. Very Elayne. I'm torn about how I'll depict Elayne though; as Queen or as she is in her adventures around the world. Maybe I'll have to do two versions of her

If I'll paint her as Queen, I'll draw inspiration from this dress on the right here: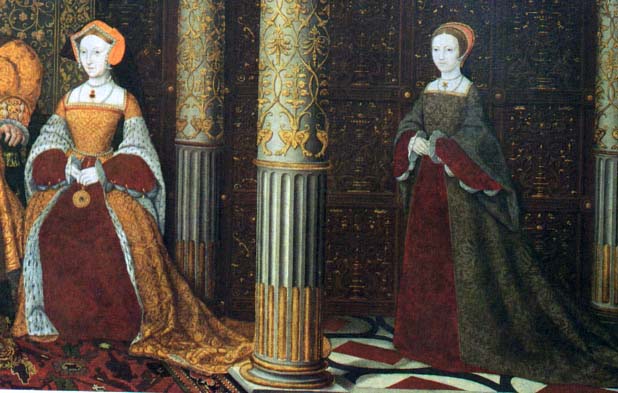 I like the combination of red and green; Andoran red velvet, with green brocaded silk to showcase her Ajah. It'll need some gold accents too. But I think I'll modify it and make it more into this style of dress:
http://www.flickr.co...in/photostream/
(cannot directlink)
It's a younger, fresher style of dress, while still being traditional and modest.
So that's what my Elayne will be based upon probably.
Edit; I made a quick and dirty color manip on one of the photos, to make it easier to identify her with Elayne;