2010 Empys - Most Improved RP Group: Freelanders!
---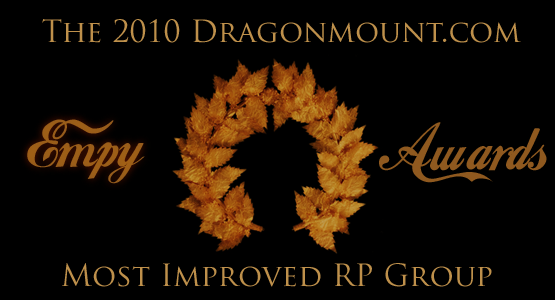 And so ladies and gentlemen, it is with much humility that I come before you today.
We have in our midst two outstanding RP Groups who have given much of their valuable time and effort into creating the best RP community they can. They worked their little fingers off typing and editing their magnificent characters and pondered with care the actions and events they would take part in.
Tonight we honor both of these groups which have defied all odds and risen to become recognized as the two Most Improved RP Groups at Dragonmount.
Tonight we salute the Freelanders and the Black Tower!
And so we come to the momente extraordinaire:
Please put your hands together for the winner of this award, the Freelanders!