IWW Word Game! (by Torrie)
---
Please PM your answers to me by March 6th and a winner will be announced on March 8th! Good luck!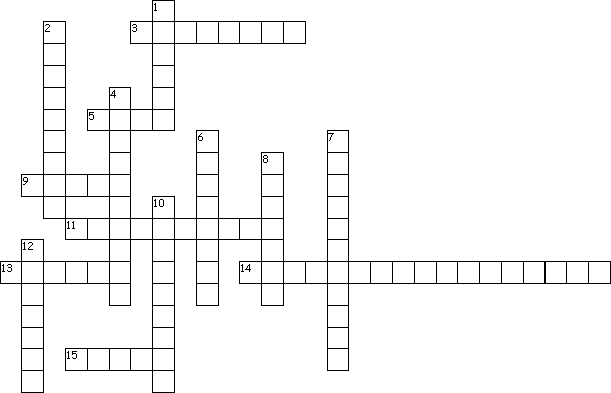 Across
3. One of 12 little girls in 2 straight lines.
5. She and her governess set off for exotic Brazil in 1910.
9. She loves her purple plastic purse.
11. They have a long-standing feud with the Hatford boys. (2 words)
13. Her mother disappeared into a book.
14. Her red braids stick straight out. (2 words)
15. A girl *can* play Peter Pan.
Down
1. Her older sister is good friends with Henry Huggins.
2. Her little brother Sam flushed her goldfish down the toilet.
4. A seventh-grade sleuth, who always seems to be in trouble. (2 words)
6. A ballerina mouse.
7. Marilla is surprised when Matthew brings her home instead of a boy. (2 words)
8. She out tricks the fox.
10. She has a photographic memory that helps her solve mysteries. (2 words)
12. She wants to be a lady knight just like Alanna.
Source: IWW Word Game!